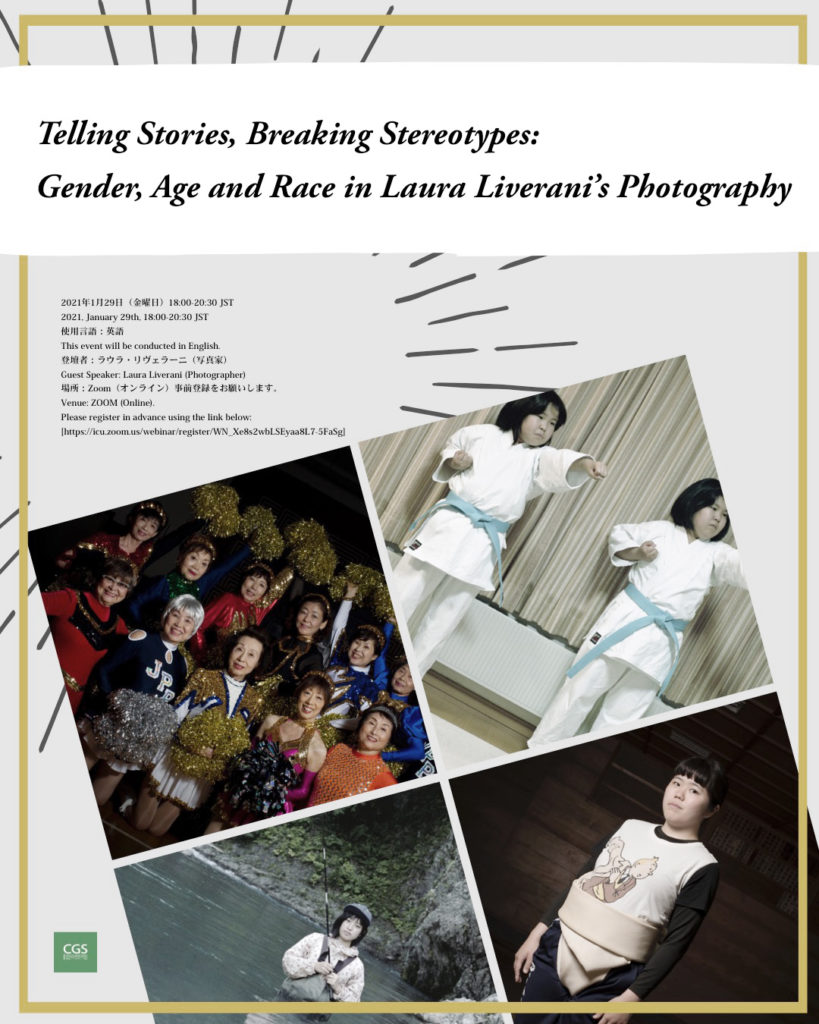 On January 29th 2021 Laura Liverani will talk about gender, age and race in her almost decade-long photography work in Japan, focusing on lesser known communities and groups: from the Ainu, the indigenous population of Hokkaido, to female sumo wrestlers, senior cheerleaders, and elderly models.
The talk will be followed by the screening of documentary Ainu Neno An Ainu.
Hosted by Center for Gender Studies, International Christian University, Tokyo via Zoom
January 29th, 2021 (Friday) 18:00-20:30 (JST)
Telling Stories, Breaking Stereotypes: Gender, Age and Race in Laura Liverani's Photography
Laura Liverani is a documentary photographer and lecturer based between Japan and Italy. In her works, published in The Guardian, The Washington Post, and Marie Claire, among others, she has portrayed elderly cheerleaders, senior models, women sumo wrestlers, and Hokkaido's indigenous Ainu population. Her photography focuses on lesser-known communities of today's Japan and highlights the stories of individuals: community leaders, artists, and above all ordinary people. At the same time, her works challenge stereotypical representations of Japan, as they engage with the intersections of gender, race, ethnicity, and age.