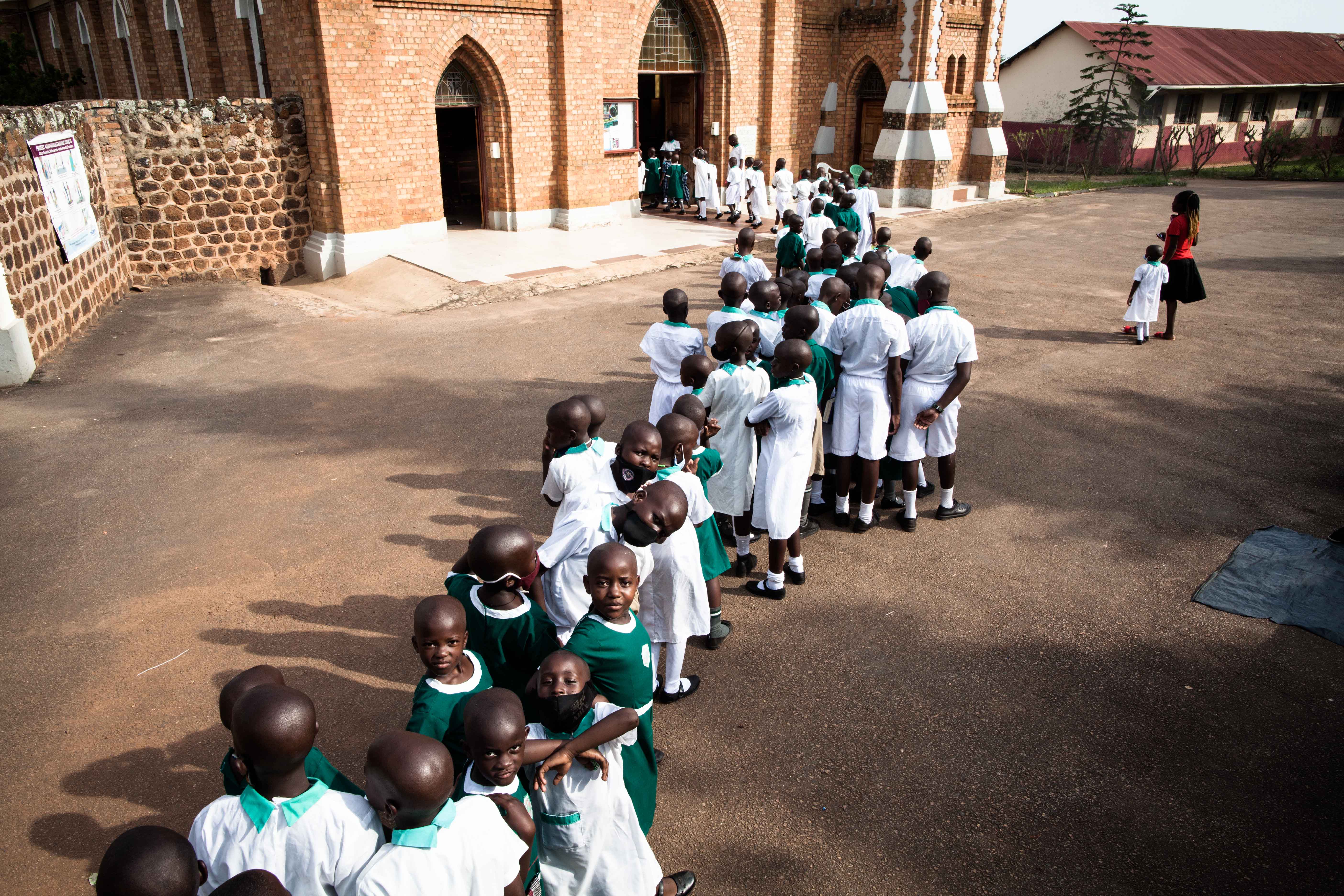 Uganda holds the World record as the youngest nation on the planet, with a median age of just 15,2. It means that exactly half of the population is under the age of 15, and if we consider all the under-18s, it reaches up to 70% of the entire nation.
More than half of the population is made up of children, still attending school, and is in fact unproductive. In the small town of Entebbe only (70,000 inhab.) there are more than 300 schools, the largest ones hosting up to 1,000 – 2,000 children divided into overcrowded classes of 150 – 200 children each.
Compared to other nations competing for this primacy, such as Niger, the Ugandan situation is not due to a premature death of the adult population, due to wars or epidemics. Life expectancy in Uganda is indeed well above the African average: the young age there is therefore entirely attributable to the very high birth rate.
The country has an average of seven children per family, with great differences between urban environments and villages, where the average number of children reaches 15 siblings per family. The record is found in Nakawo, where Mariam (41) with her 44 children is now considered the most fertile woman in the World.
After the world longest scholastic lockdown for two full years due to covid pandemic, teenage pregnancies have multiplied across the country, with peaks of 90% of girls aged 12 to 18 becoming pregnant in just two years in the Bukedi and Kamuli regions. By the reopening of schools in February 2022, the school system had lost 80% of female students, who will never return to school, as well as a mass dismissal of teachers and many institutions that will not reopen due to flooding or irreparable structural damage. In the most extreme cases, even the rate of abandonment of newborns has reached historic records, especially among the poorest and at the expenses of babies with disabilities.
In the total absence of government alternatives such as remote learning, for two years the education of 70% of an entire nation has been totally entrusted to extra-curricular activities, from sports to religious groups, which, often defying the law, continued to keep the kids away from the dangers of living on the street.